In the world of online business, social media marketing has become synonymous with "pay to play" tactics. But even now, in 2023, you CAN successfully grow your online community (and business) through organic means on Facebook™️ and other channels. For realz. Every visible Facebook™️ Group has three prime pieces of real estate — I call them "billboards" — that, when leveraged appropriately, will provide Facebook™️ the information it needs to promote your group. Those billboards are your group description, your group name and your cover image. I see these group features as "billboards" because anyone on Facebook™️ can view them. They even show up in Google search results!
  And since we both know that social media is rented land, we have to do our part as responsible business owners and community managers to make the most of our rental properties on Facebook™️. In this post, I'm going to cover everything you need to know to leverage your group billboards to help Facebook™️ advertise your group for free. By the end, you'll know more than most community managers about increasing the organic growth of your group. Let's get started.
Understand the Power of Your Group's About Section
Also known as your group's description, the About section of your group is critical in helping potential members understand the purpose and promise of your group. When I work on community strategy with a client, this is the first area I evaluate. Working on your group description is an easy way to figure out if there is anything out of sync between your community, your brand, and your business.
Four Things Every Facebook™️ Group Description Should Accomplish
1. Clearly state the topic of the group
By explicitly stating the topic of your group in the About section, you're increasing the chances of it showing up to the right people searching keywords on Facebook™️, Google or other search engines. A clearly defined group purpose also minimizes the chances of the wrong people joining your group by mistake.
2. Define who the group is designed to serve best
Every online community should be designed and developed around an ideal group member. Whether you are targeting parents, coaches, consultants, business owners, or people living in a specific location or with a specific health condition, making that clear in your group description helps Facebook™️ decide who should know about your community. The platform's algorithm will promote it to users accordingly.
3. Tell prospective members what they can expect when joining the group
Few people wake up at 2 a.m. thinking they need another Facebook™️ Group in their life. Telling them what to expect in your group can make the difference between who clicks to join and who doesn't.
4. Provide a way to find out more information or contact you OFF of Facebook™️
Not everyone wants to join a new Facebook™️ Group. Sometimes, they just want more information or to connect with you in a different way. It's important for your group description to provide an alternative way — off of Facebook™️ — for users to experience your work. This is as easy as offering an email address, sharing a link to a free resource or lead magnet, or sending them to your website or podcast.
Does Length Matter?
As a former journalist, I recommend a group description that says what you need it to say in as few words as required to say it. My private Facebook™️ Group, The Secret to Thriving Online Communities, has a 74-word group description. Kathi Lipp's Clutter Free Academy, a group I started for a client in 2016, uses 255 words in its description. In both cases, every word is needed. In my group, people need to know that our community is for both professional community managers AND people looking for support and best practices in managing their own groups. It doesn't take many words to explain that. In Clutter Free Academy, overwhelmed people need to know there are various free and paid resources available to them depending on how fast they want to declutter. Making sure members know Kathi is a published author and active podcaster helps to establish her as a decluttering expert. Because cluttery types get overwhelmed easily, we also want them to know the group focuses on one specific method of decluttering. Not only is the group NOT the place to talk about the latest decluttering trend on TikTok, it's also a safe haven for those who want to escape decision fatigue and receive focused resources. It's not easy to distill all that information in a couple of sentences.
Evaluate Your Group Name
At its most basic level, a Facebook™️ Group name needs to tell people who the group is for and what it's about. This is a place where it's better to be clear than clever.
Sheila's Stupendous Sewers might sound cute to you, especially if you love alliteration, but it can also be confusing. Are we talking about a group for people who sew or to showcase amazing conduits for wastewater? My opinion of your group name isn't nearly as relevant as the reaction of your ideal member. Ask yourself whether your name is one that will attract the right people to your group or not:
Is it a name people are going to want to associate with themselves?
How will they feel about others knowing they are in a group with that name?
Will they feel uncomfortable if their kids see the group pop up on their phone?
In my experience, people tend to be more attracted to aspirational group names that paint a picture of their desired future state or outcome instead of ones that focus on the problem they are trying to solve. This is why the full name of my Facebook™️ Group is The Secret to Thriving Online Communities: Grow Your Groups; Get Results and not Kill the Crickets. Kill the Crickets would make for a cool band name, though. Sure, most people who join our group do so because they want more engagement in their communities and they'll usually describe their group engagement using the word "crickets" to indicate a lack of posts or comments by members. But they don't usually want to kill or cull their lurking members; they want to draw them out of their shells and get them to actively participate in the community.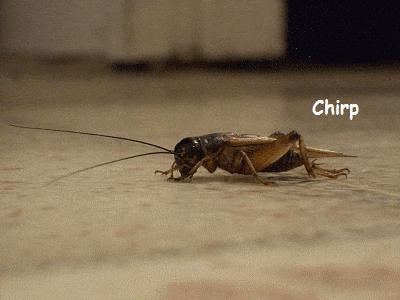 Group name comparisons to consider (real and fictitious):
Facebook™️ doesn't place a lot of limitations on group names so long as they don't violate the platform's terms and conditions. Though you aren't married to your group name and can tweak it as needed over time, you can't change the group's name more than once every 28 days. All members receive a notification when a group name changes, which naturally boosts your engagement by reminding them your group exists.  
Create a Scroll-Stopping Cover Image
Saving the best for last here… it's time to talk about your group cover image. Realistically, your cover image is what stops a user from scrolling through Facebook™️ mindlessly and investigating your group further. But you can't create an effective cover image without first deciding on your group description and name. And that is why, when I work with community strategy clients, we focus on their cover images last. Personally and professionally, I like cover images that are engaging and evoke the emotion conveyed by the group name and description. If a group offers simple solutions, I want to see a minimalistic design. If the group says it's high-energy, I want to see that energy in the design of the image as well.
Which Elements Should a Facebook™️ Group Cover Image Contain?
Name of the Group
Considering that the prime function of a Facebook™️ Group Cover Image is to catch a user's eye and stop them from scrolling so they will tap or click to find out more information, your group name should always be part of your cover image.
Picture of the Group Owner
People connect with other people (i.e. real, live humans) faster and more deeply than brands or logos. Instead of making your logo or corporate seal the focal point of this prime piece of real estate, highlight a picture of you, your team or your community. This is critical for founder-forward brands (e.g. Team EGB's Party Pad or Working Homeschool Mom Club) and negotiable for customer support communities (e.g. GroupTrackCRM or Canva Design Circle).
Group Value Proposition
Putting your value proposition, or the purpose and promise of your community, on the cover image allows a Facebook™️ scroller to instantly know whether they should investigate your group further. Is your group the "best place for entrepreneurs to learn about creating courses" or is it for "empowering women to regain control of their health"? Whatever you promise to deliver should be part of your cover image. By the way, those phrases can be found in the cover image of the Online Coaches and Course Creators Community and Courology Fitness groups.
Additional Tips for Creating an Effective Cover Image
Depending on the group and its content, other elements can add value to the cover image of your Facebook™️ Group. The cover image for The Secret to Thriving Online Communities showcases our most engaged members and the schedule of live workshops for the month. Some group cover images will list the company's website or promote a free resource or subscriber link. You might also want to use the cover image to promote a sale or special. The important thing is to think about the purpose of your cover image in capturing someone's attention and helping them to understand what your group is about.
Using Canva to Design Your Cover Image
These days, many people will design their cover images in Canva or similar web-based design app. Applications like Canva are great at helping non-designers, myself included, create professional-looking images. Unfortunately, these web-based design applications can make users lazy as well. Canva is known for its robust library of design presets and "Magic Resize" tool, which allows you to resize an image for a variety of purposes with just a few clicks. The problem is that the presets are rarely accurate, especially with Facebook™️ Group cover images and event cover images. It's not Canva's fault — Facebook™️ frequently changes how it displays cover images based on a user's device and operating system. In some cases, your Facebook™️ cover image will be cropped tightly from the sides into a square. In other cases, a big chunk is cropped from the top and bottom to make a very horizontal image. I always defer to Hootsuite's image-size guide for the latest measurements. I like how Hootsuite specifies minimum vs. optimal vs. display sizes for just about every social media platform imaginable. I'll typically use the measurements from Hootsuite's guide as a starting point and then I try to concentrate as much of the action of the image to the center so that even if it's cut off at the ends, it won't look too terrible. Alternatively, you can buy Canva templates from a designer who stays current with changes to image sizes. Finally, when I replace the image, I spend time positioning it so that words or elements aren't awkwardly cropped. It's not a perfect science, and I don't always get it right but I make the effort and I think you should, too.
Caption Your Cover Image
Given how long I've been managing online communities, nothing should surprise me. But I am always shocked when I click on a Facebook™️ Group cover image and find…nothing.
Not including a caption or image description with your group cover image presents both an accessibility issue and a missed opportunity to further your relationship with the person who clicks on the image. As of right now, there is no way to search the text included in an image and screen readers only pick up the alt text embedded in the image, which many of us either forget to do or don't understand how to do correctly. By adding a description to your cover image, you are allowing the text to come up in search, be picked up by assistive technology software AND you have another highly visible place where you can include an important link or two.
Follow These Tips to Increase Your Group Engagement
One of the biggest challenges every group owner and community manager faces is getting group members to see the content you post. When someone joins your Facebook™️ Group, their notifications are set to "highlights only" by default. This means they only see about 15% of the content posted in the group and because out of sight is out of mind, they often don't even remember they joined your group in the first place. Facebook™️ sends a notification to every group member when the name, cover image or description is changed. Though I don't recommend abusing it, replacing the cover image regularly and updating the name and description as needed are great ways to remind folks your group exists. If member participation is a challenge in your group, check out this article for recommendations on posts that drive engagement.
---
Need Help with Your Community?
Team Kubo specializes in online community design, development and growth. Whether you need help with strategy, training your admin team or day-to-day management of your group, we can help. The first step is to complete our no-cost community health assessment, so we can identify your needs and customize a plan to get the results you desire.